UEBA,
USER BEHAVIOR ANALYTICS
Employees are the most valuable and the most inconsistent asset of any organization. However, human behavior can also cause significant financial losses and having user behavior analytics in place makes the working process transparent and provides insight into individuals that behave suspiciously.
A company entails an active environment, a specific ecosystem where colleagues are interconnected – without this interaction, business just won't function. All employees drive the development of an organization. The workspace should be filled with healthy cooperation. In order to keep balance and to factor anomalies in a corporate network, a company needs to apply UEBA.
A friendly and productive atmosphere in the workplace can be vastly affected by the human factor and behavioral patterns which can, at some time, grow into a habit or even backroom rites and rituals that are detrimental to corporate culture and work process.
Several of the most common issues occurring in the workplace that should be taken into consideration are as follows:
Employees who are unwilling to cooperate and support each other
Managers who assign tasks to their friends or relatives, whose capacities do not conform to job requirements
Employers who are guilty of perpetual harassment and groundless devaluing
Employees who are disloyal to their colleagues or to the company
Business that is handled by several managers who cause disagreement
Unstable or ill-tempered behavior on the part of a top manager
Engagement in network marketing
The existence of extremists and members of sects
HEALTHY COOPERATION
Thorough control, exercised with the help of the SearchInform product, will simplify management decisions, providing the necessary tools for quickly and correctly identifying the source of a problem. The right approach mitigates human-related damage and prevents its recurrence. Any suspicious actions, such as text sent via messenger defaming a colleague or questioning management's directions or the team's productivity, is detected and reported.
Business strategy is to be implemented in a way that is suitable for a particular company. Risk analysis and assessment should be fairly intelligent in order to identify a company's weaknesses, understand its specific needs, determine unique staffing issues, and discover individual ways to minimize risks.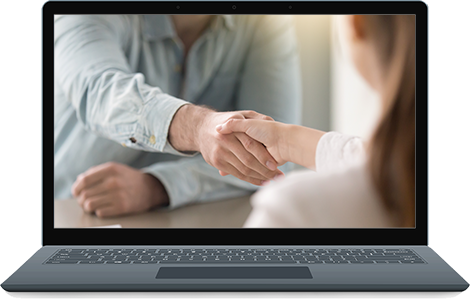 Free trial request
Complete the form to get a free trial license, valid for 30 days.
Try the products