Retail is among the most vulnerable industries requiring solid protection. Retail demands thorough employee control and requires a complex reporting system in order to be integrated. A precise audit reveals budget weaknesses and contributes to risk mitigating.
In order to maintain your business work flow, you should ensure that you have management measures in place that are perfectly fit to handle the following:
record keeping
software issues and hardware damage
fraudulent activity, bribery
professional liability
regulatory compliance
Having comprehensive threat detection in place protects you from staff negligence and malicious insider activity. Employees can accept kickbacks from suppliers or even start their own business and steal a client base.
Risk control assessment identifies possible threats and areas that should be improved. Safety management software equips you with mechanisms to cover information breaches.
FIND OUT HOW TO CHECK DATA USAGE AND SAFEGUARD YOUR BUSINESS AGAINST INCIDENTS.

LEARN MORE:

Incident reporting software facilitates the investigation process while data visibility allows you to track violations, making the source, destination and content transparent in each instance.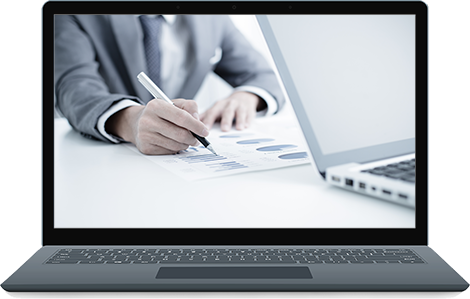 Keeping business continuity processes automated with the help of SearchInform software allows you to:
approach risk governance proactively
optimize your risk management framework
configure policies or use the ones that come bundled and are suitable for any industry
evaluate the safety level of your network
comply with regulations and stay updated
Free trial request
Complete the form to get a free trial license, valid for 30 days.
Try the products