Risk minimization is critical when it comes to providing healthcare organizations with accurate management. Patients' safety should be guaranteed: clients' details, data regarding budget distribution, certificates and licenses, and medical assets should be protected.
Improper regulatory compliance results in significant fines and penalties while the industry keeps making requirements more stringent and control measures more rigorous. An incomplete audit puts infrastructure at risk, increasing the number of diagnostic errors and the disorganization of administration processes.
When systematic order and functioning within the network gets disrupted:
an organization may face financial and reputational losses
compliance management lacks regular updating
patients' personal details and health records can be misused
medical reports can contain inaccuracies due to undetected employee negligence and incorrect equipment audit
FIND OUT HOW WE SAFEGUARD HEALTHCARE ORGANIZATIONS AGAINST INTERNAL RISKS.

LEARN MORE:

A healthcare risk management program includes more than ensuring patient safety and regulatory compliance. Medical malpractice or liability evasion can be highly detrimental to a healthcare service provider, but there are more issues that should also be taken into consideration.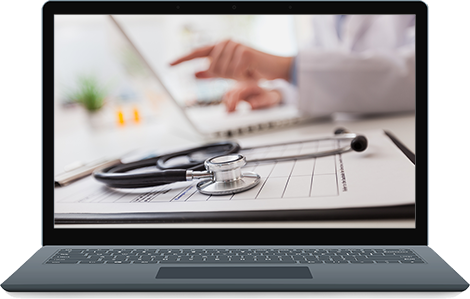 Any organization in the healthcare industry should:
ensure that corporate standards and risk levels are continuously assessed
evaluate current risk management strategy and determine whether it meets the present level of threats
analyze the workflow and find weak points
be alerted regarding atypical events and policy violation
have insight about what should be done to improve management tactics
be provided with all the details required for investigation
SearchInform software offers the required tools to supply you with a multifaceted approach to medical governance.
Free trial request
Complete the form to get a free trial license, valid for 30 days.
Try the products