Today enterprise risk management covers much more than traditional risks. High profile incidents such as fraud, embezzlement, theft, waste, etc. increase the need to proactively manage risks throughout the company. A negative risk event can lead to financial and reputational damage to the company, and organizations that fail to adopt a solid risk-based approach are more likely to lose their market position.
To perform risk management and mitigation processes, a company needs to do the following:
visualize data for understanding the specific risks an organization faces in order to mitigate primary threats
protect against and manage risks related to the use, storage and transmission of corporate data and information systems
develop strategies to reduce employee-related risks and conduct internal investigations when these occur
plan responses for technology or equipment failure in order to prevent poor performance
identify the impact of and prepare for changes in the enterprise environment, including changes that accord to regulatory policies and procedures
anticipate and reduce the effect of harmful results from adverse events that could negatively impact business initiatives
create and promote risk awareness and risk training materials relevant to employees at all levels
Companies want a visible linkage between internal corporate risks and the actions that can be taken to deal with these risks. A comprehensive risk-based approach demands the implementation of a practical and effective RM solution.
RISK MANAGEMENT FRAMEWORK
SearchInform software presents risk oversight to bring your company forward in the risk management process:
Information flow and employee activity monitoring = Automatic visibility of all the events and connections = Identification of weak spots = Risk assessment throughout the monitoring process = Attachment of new evidence to support the investigation process = Analysis towards continuous improvement and strengthening of controls = Automate management of findings and outcomes whether or not the risk needs to be elevated and escalated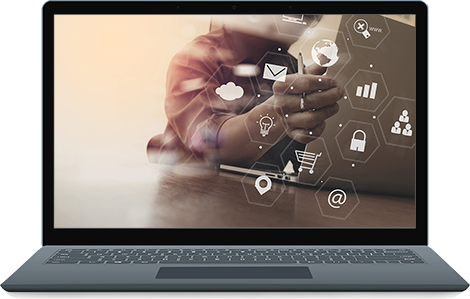 SearchInform products enable businesses to:
Detect corporate fraud and financial crime
Identify atypical events and alert about risky activities and anomalies
Detect violations of regulations and work conduct
Monitor work hours and employee productivity
Analyze workplace morale and manage employee loyalty
Identify risk groups – gambling, terrorism, drug addiction, etc.
Facilitate internal investigation processes
Monitor confidential information usage and protect it from leakage during storage, use and transfer
Perform software and hardware inventorying
Provide basis for gap analysis to prevent future internal incidents